THE WILD TRAIL
12 KM

 TOUR (3 TO 4h/ APPROXIMATELY)

Here lies the "hidden valley", considered as the secret Gorges of Hérault. This portion of the river is part of one of the wildest areas in the department of Hérault (which is classified and preserved) and is only accessible by canoe. Come ride on the river through the rapids, and take your time to rest in picturesque, quiet and green surroundings.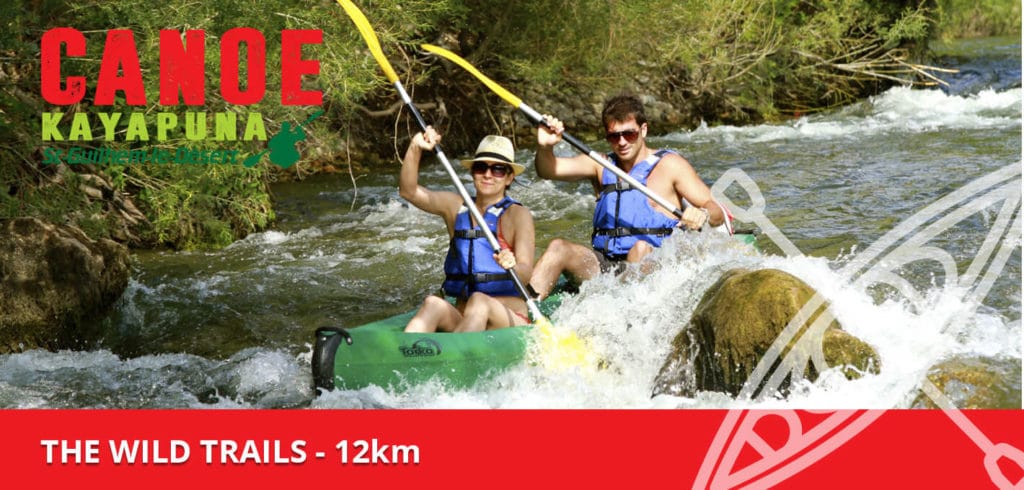 THE DISCOVERY TRAIL
4KM

 TOUR (1h/ APPROXIMATELY)

This small tour is the ideal way to discover the activity of canoeing at your own pace.  You will be able to uncover the hidden treasures of a calmer river while paddling.  This trail also has numerous small beaches to have a break on whenever you like. Relaxation and bathing are waiting for you!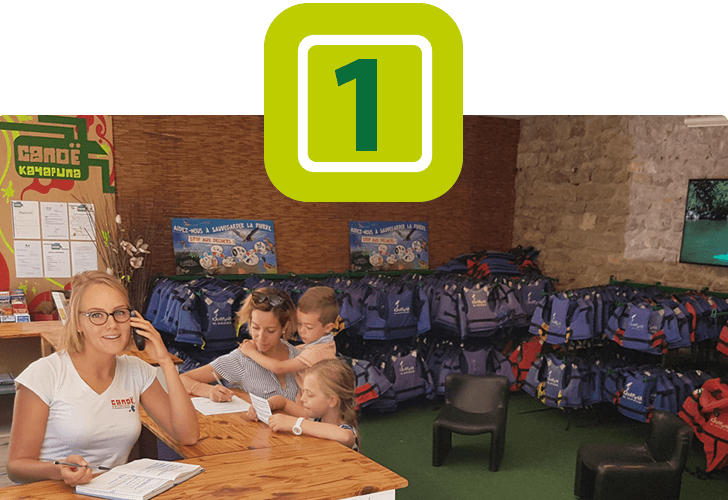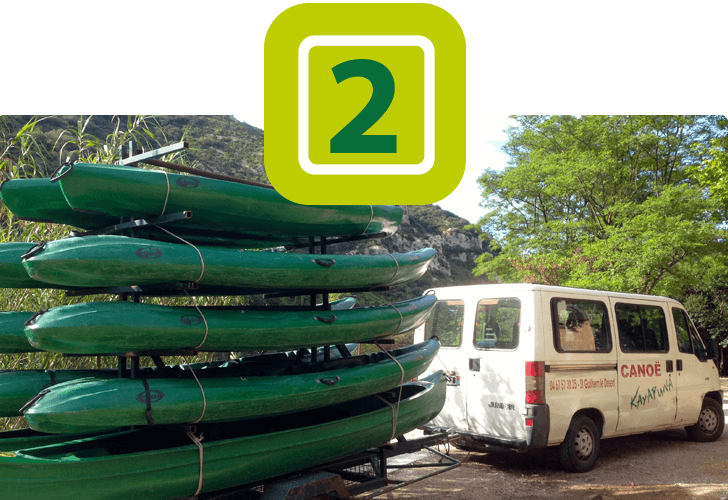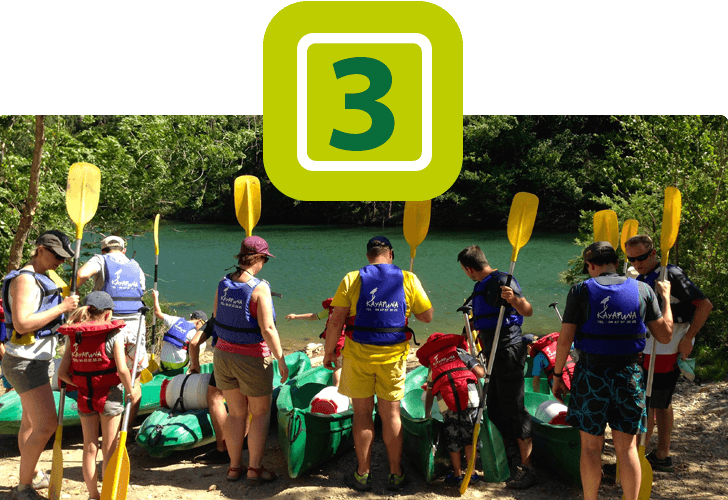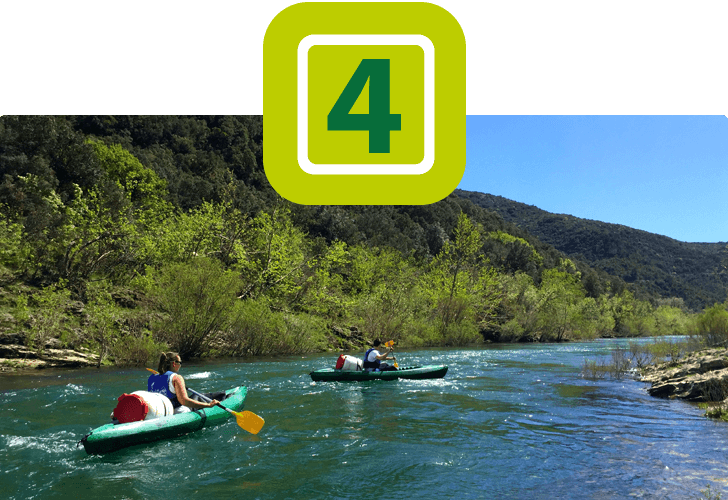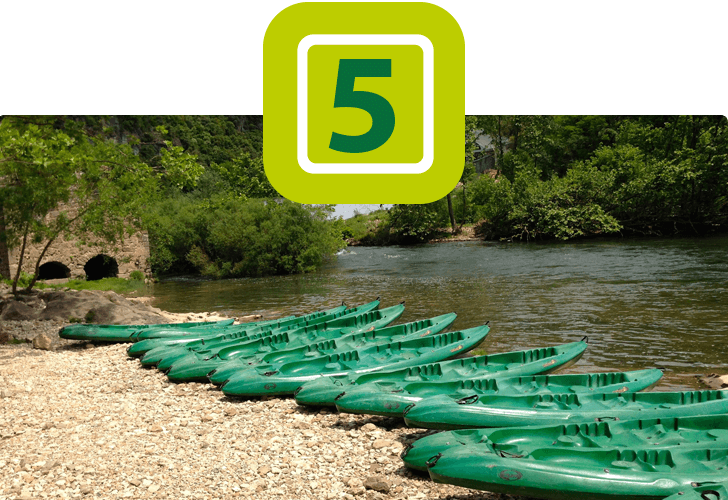 ENJOY THE AREA
You can also go on a 2 days trip to enjoy the beauty of the area to its fullest. As the Gorges of Hérault are part of the Natura 2000 ecological network of protected areas, there are no official campsites. 
Kayapuna is also an available and attentive staff, always ready to listen to you !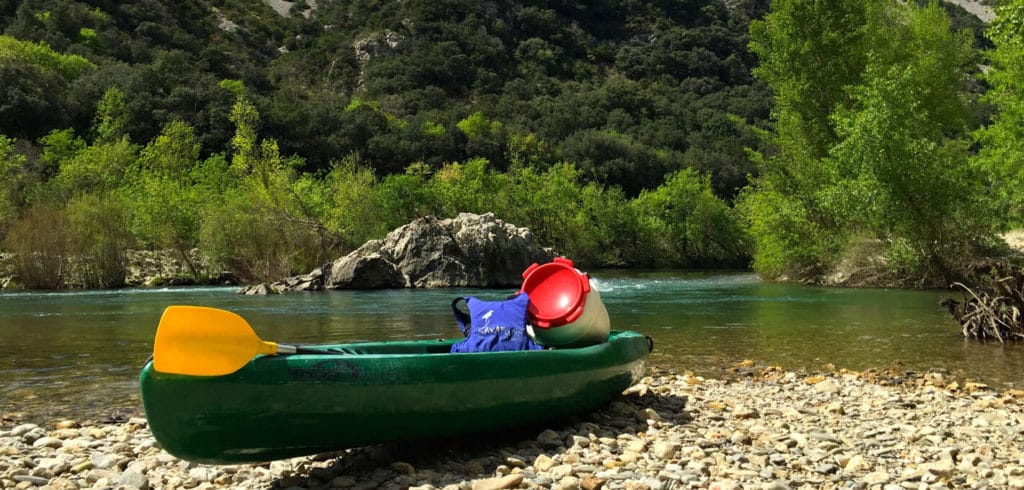 SECURITY CONDITIONS : 
 Be able to swim 25m and to immerse under water (according to the 4th of May 1995 French ministerial order)
  Be at least 6 years old.
Be physically fit
For safety reason, mothers-to-be cannot go onboard the boats.